Intelligent system for checking the presence of closure labels,
reliable results even under structurally demanding conditions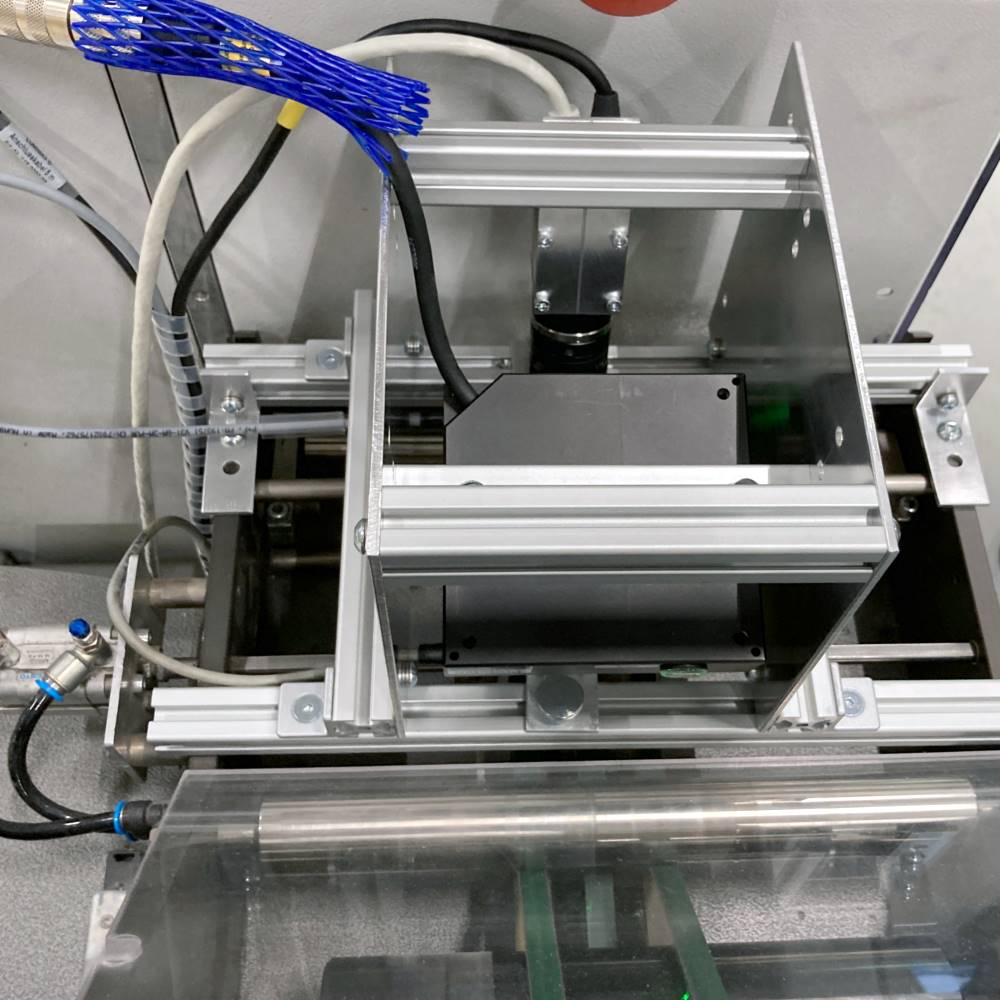 The kvClosure system carries out an automatic visual check of the presence of a closure label (e.g. on the folded product). Every product running through the machine is subjected to this test. The test criteria are the width, length and area of the closure label and its placement relative to the edge of the product (in the transport direction). Limit values or test thresholds can be assigned for these criteria.
Implementation & operation
Thanks to sophisticated lighting, optimal image recording can be achieved. The clearly recognizable difference in contrast (see image) can be evaluated very well and enables a reliable automatic presence check of the closure labels.
A test is set up or adjusted using an intuitive graphical user interface with touch operation. In addition, all relevant test results are clearly displayed.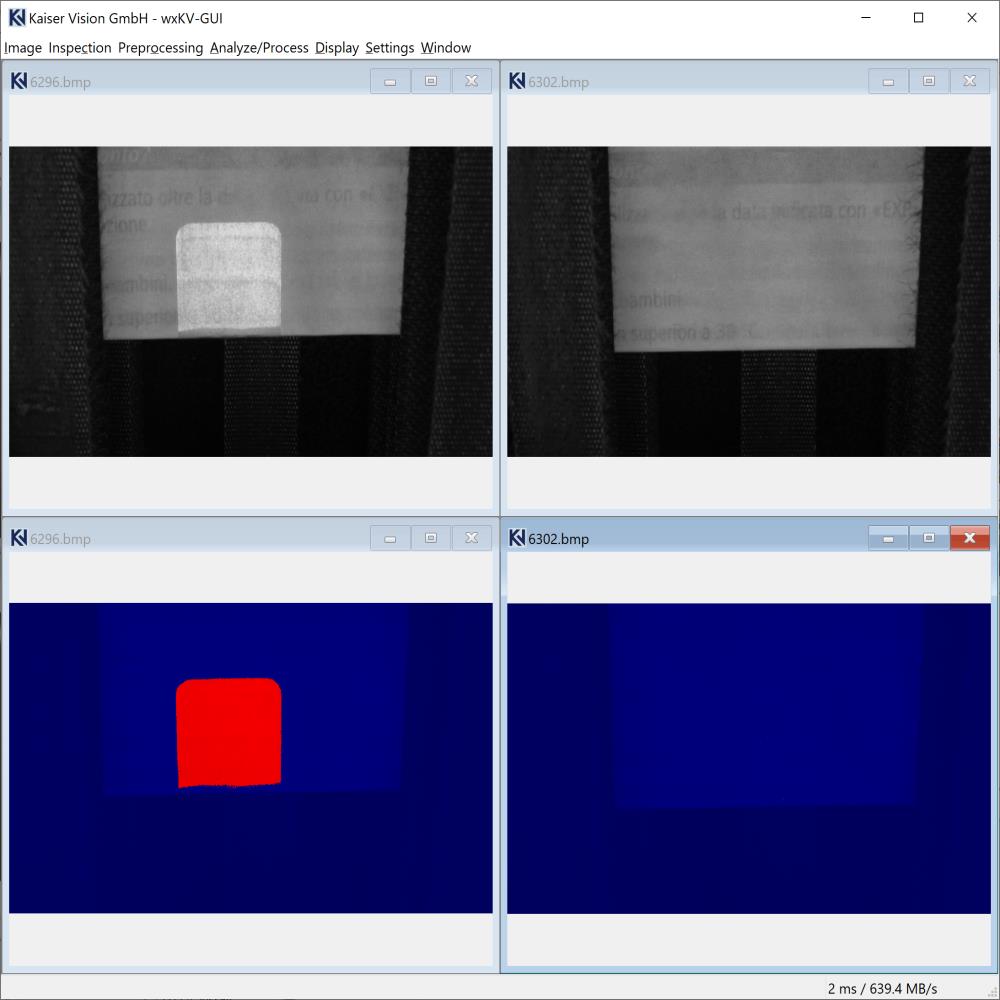 We look forward to your inquiry!
Interested in kvClosure? Simply fill out the following contact form and we will get in touch with you. Alternatively, you can also reach us by phone or email.